Event Details
(English)
Commander Invasion 2023
The Harburger Magicbuden e. V. (MtG club from Hamburg) organizes the first COMMANDER INVASION event on October 14, 2023!
The main event will be a cEDH tournament with 100 seats. Furthermore, there will be up to 100 seats for the commander convention taking place in the same location. So in total we are expecting up to 200 players!
Event overview
Commander Convention
Ticket: BUY TICKET
cEDH Tournament Main Event
Ticket: BUY TICKET
Connect with us:
Proxy Policy
At our Commander Invasion cEDH Championship, we want to make access as easy as possible for every interested player. Therefore, we will generally allow proxies brought by the participants. However, since we want to ensure that the tournament runs fairly and smoothly, we set the framework for the use of the proxies in the tournament.
The organizer will not provide any playtest cards. Everyone is responsible for their own deck! All proxies played in the tournament must comply with the following rules. Non-compliance can lead to warnings or exclusion from the tournament in individual cases. The Head Judge has the final word regarding all on-site proxy compliance decisions.
All proxies may only represent official WotC artwork. This applies to all cards in your deck.
There is no limit to how many proxies you can have in your deck. Thus, full proxy decks are allowed.
All proxies must be printed in color. Make sure that the printed color matches that of the original cards.
You're welcome to have original cards and proxies in a deck, as long as they don't differ in paper thickness in your library.
The proxies must have the same dimensions as an original card and fit into their sleeves accordingly.
Proxies ordered (via e.g. mpcfill.com) are also allowed. They must also comply with all proxy rules.
Please ensure that your proxies are printed in a resolution that can be easily read by the other players and judges.
Please make sure you have enough tokens for your deck with you.
---
(Deutsch)
Commander Invasion 2023
Die Harburger Magicbuden e. V. veranstalten am 14.10.2023 die erste COMMANDER INVASION!
Das Main-Event wird ein cEDH-Turnier mit 100 Seats sein. Darüber hinaus wird es eine Commander Convention mit Spielplätzen für Commander-Runden für bis zu insgesamt 100 weitere Spieler geben. Wir erwarten insgesamt also bis zu 200 Spieler!
Event overview
Commander Convention
Ticket: TICKET KAUFEN
cEDH-Turnier Main-Event
Ticket: TICKET KAUFEN
Verbindet euch mit uns:
Proxy-Regeln
Wir möchten bei unserem Commander Invasion cEDH Championship einen möglichst einfachen Zugang für jeden interessierten Spieler ermöglichen. Daher werden wir generell Proxies erlauben, die durch die Teilnehmer mitgebracht werden. Da wir jedoch sicherstellen möchten, dass es einen fairen und reibungslosen Turnierverlauf gibt, legen wir die Rahmenbedingungen für den Einsatz der Proxies im Turnier fest.
Es werden durch den Veranstalter keine Playtest Cards zur Verfügung gestellt. Jeder ist für sein Deck selbst verantwortlich! Alle gespielten Proxies im Turnier müssen den folgenden Richtlinien entsprechen. Bei Nichteinhaltung kann es im Einzelfall zu Warnings bis hin zum Ausschluss vom Turnier kommen. Bei allen Entscheidungen vor Ort bezüglich der Einhaltung der Proxy-Regeln hat der Head Judge das letzte Wort.
Alle Proxies dürfen jeweils nur offizielle Artworks von WotC darstellen. Das gilt für alle Karten in eurem Deck.
Es gibt keine Limitierung, wie viele Proxies ihr in eurem Deck haben dürft. Somit sind Full-Proxy Decks zulässig.
Alle Proxies müssen in Farbe gedruckt werden. Stellt hierbei sicher, dass die gedruckte Farbe, der der Originalkarten entspricht.
Ihr dürft gerne Originalkarten und Proxies in einem Deck haben, solange man sie in eurer Library nicht an der unterschiedlichen Stärke des Papiers unterscheiden kann.
Die Proxies müssen die gleichen Maße wie eine Originalkarte haben und entsprechend in die Hüllen passen.
Proxies, die bestellt wurden (über z. B. mpcfill.com) sind ebenfalls zulässig. Sie müssen ebenfalls allen Anforderungen der Proxy-Regeln entsprechen.
Sorgt bitte dafür, dass eure Proxies in einer Auflösung gedruckt werden, die ohne Probleme durch die anderen Spieler und Judges lesbar ist.
Stellt bitte sicher, dass ihr alle benötigten Token für euer Deck in ausreichender Anzahl dabeihabt.
---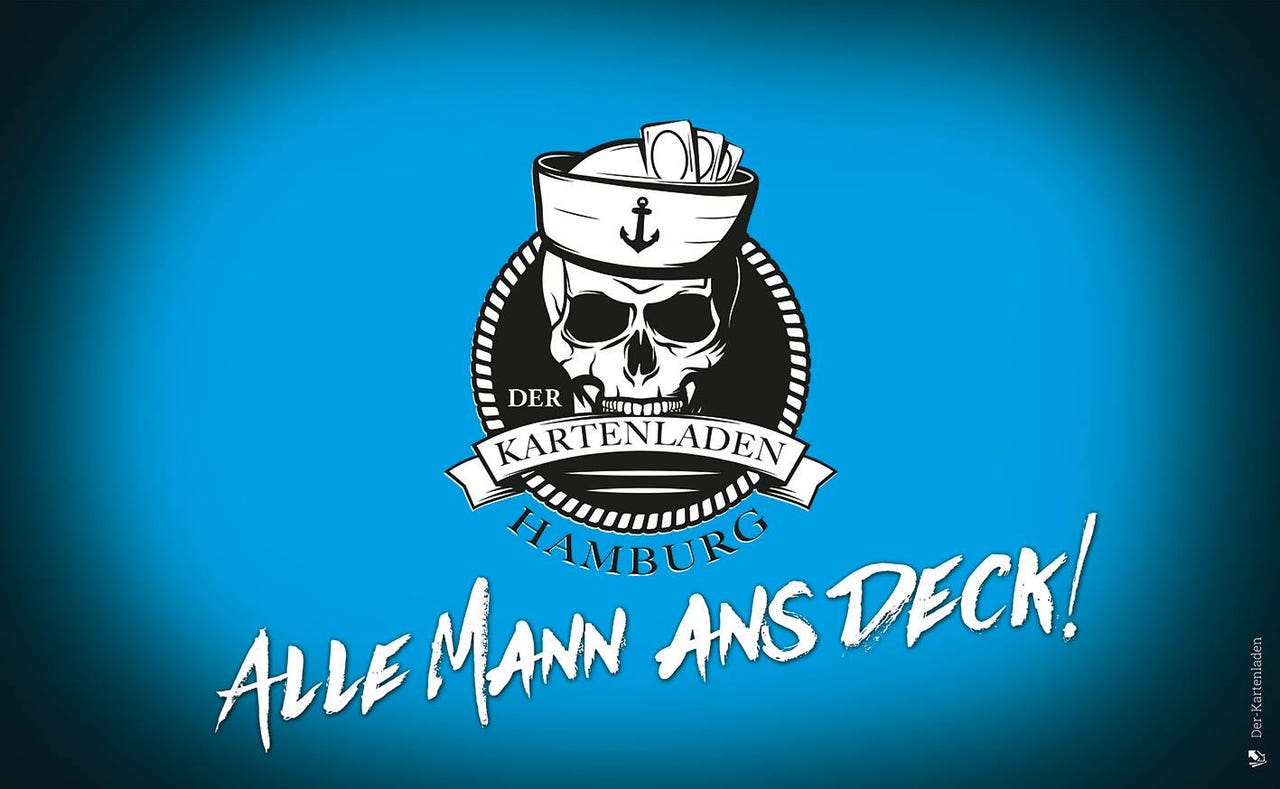 Schedule
(English)
(CET and 24-hour time format)
Commander Convention
10:00 - Admission
11:00 - Start of side events
21:00 - End of event
cEDH Tournament Main Event
09:00 - Admission and registration
10:00 - Start of tournament
10:15 - Start round 1
11:35 - End round 1
11:45 - Start round 2
13:05 - End round 2
13:15 - Start round 3
14:35 - End round 3
14:45 - Start round 4
16:05 - End round 4
16:15 - Start round 5
17:35 - End round 5
18:00 - Start semi final (Top 16)
19:20 - End semi final (Top 16)
19:30 - Start final (Top 4)
20:50 - End final (Top 4)
21:00 - Ceremony / End of event
---
(Deutsch)
Commander Convention
10:00 - Einlass
11:00 - Start der Side-Events
21:00 - Ende der Veranstaltung
cEDH-Turnier Main-Event
09:00 - Eintritt und Registrierung
10:00 - Start des Turniers
10:15 - Start Runde 1
11:35 - Ende Runde 1
11:45 - Start Runde 2
13:05 - Ende Runde 2
13:15 - Start Runde 3
14:35 - Ende Runde 3
14:45 - Start Runde 4
16:05 - Ende Runde 4
16:15 - Start Runde 5
17:35 - Ende Runde 5
18:00 - Start Halbfinale (Top 16)
19:20 - Ende Halbfinale (Top 16)
19:30 - Start Finale (Top 4)
20:50 - Ende Finale (Top 4)
21:00 - Siegerehrung / Ende des Turniers